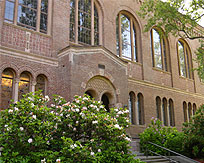 The title above says it all. I will be teaching a new course this fall: LIBR 320 Library Resources for Sustainability.
Three credits, Monday/Wednesday 10-11:20 AM. Students will learn how to find primary sources, books, articles, etc. using library tools, all related to sustainability.
Bonus: we will investigate the sustainability of libraries themselves.
Come join the fun.